Heritage Lodge
in the Daintree
Step back in time and experience the magic of Heritage Lodge in the Daintree. Just two hours North of Cairns, this is the only place in the world where two world heritage listed National Parks join. This section of the Daintree rainforest is where the worlds most ancient rainforest meets the reef.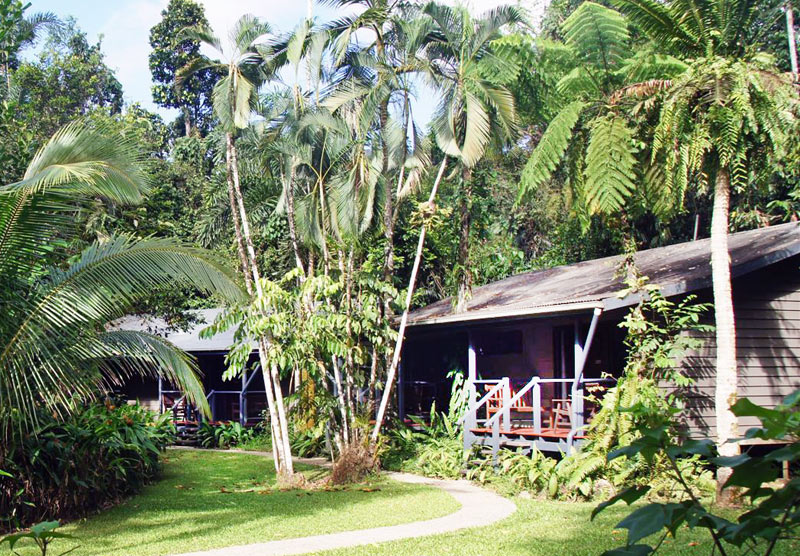 Wake to the call of birds in one of our Daintree Rainforest cabins, relax and enjoy the peace and quiet. All 20 cabins immersed in the rainforest are perfect for bird, butterfly or musky rat kangaroo spotting.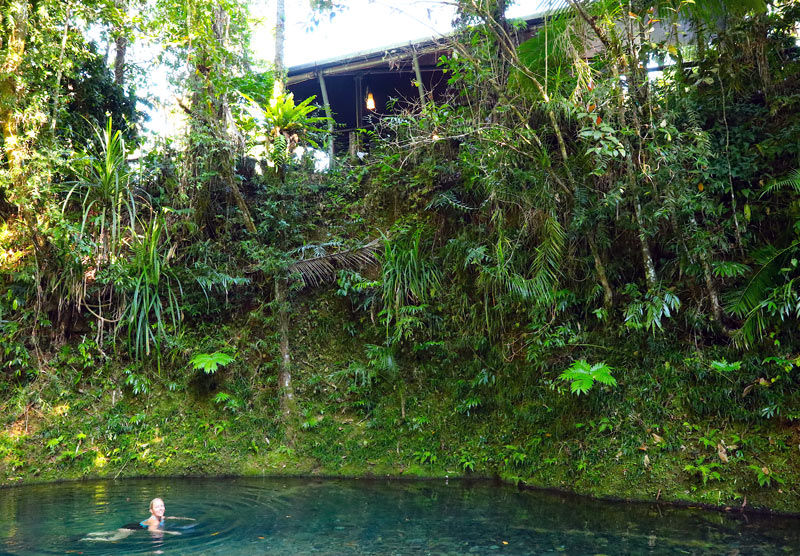 Take a swim in our tranquil swimming pool or swim in untouched crystal clear Cooper Creek. Stroll through lush Daintree Rainforest, kick back and watch a movie, or enjoy one of the tours organised by our tours desk.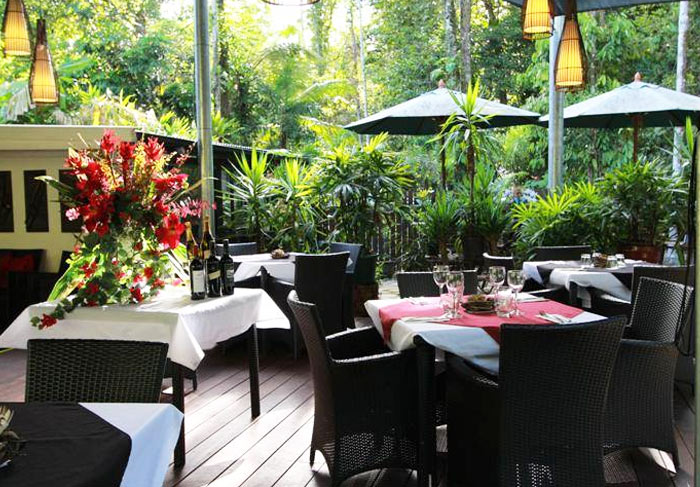 Enjoy breakfast, lunch and dinner in our open air restaurant 'On the Turps'. Our restaurant overlooks the magic of Cooper Creek, with the spectacular Daintree Rainforest enveloping you, an idyllic dining experience.
Staying at Heritage Lodge in the Daintree is more than just a holiday, it's an experience!
Our Daintree accommodation and guest facilities are ideal for groups, families, couples or singles looking to relax, unwind and explore.
Families will enjoy our inviting swimming pool, a fantastic children's menu and vast array of wildlife.
The private setting of our rainforest cabins is the ideal place for couples to enjoy a glass of wine or a rejuvenating cup of Daintree tea.
Private swimming holes, lush rainforest walks and spectacular beaches close by – are all just part of the experience.